Thinking about becoming a volunteer?
Volunteering your time and expertise is an easy way to make a difference in the life of a student and your alma mater's vibrant community. We have many rewarding student-focused, Faculty-level and University-wide volunteer opportunities for alumni. Make a connection, share your experiences and inspire the next generation of engineers today. Many of your fellow classmates are already making a remarkable impact at U of T Engineering.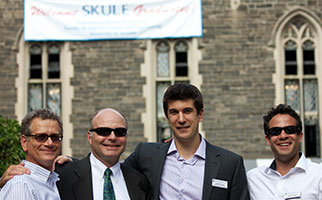 Shape the future of U of T
Make a difference on a University-wide level with a variety of programs and committees open to U of T Engineering alumni.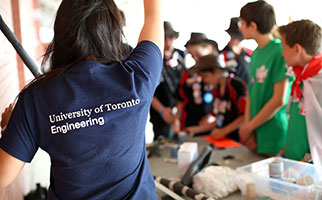 Support the Faculty
Departments, institutes and offices are always looking for influential alumni like you to speak at events and provide counsel to the Faculty.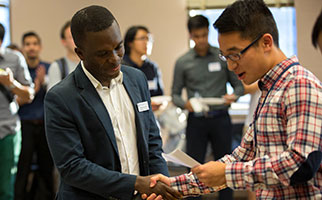 Engage with students
As an experienced professional, you are an invaluable resource for students. Explore the mentorship programs and student job placement opportunities we have to offer.