For more information, please contact Steve Radbourn by email or directly at 416-978-2474.
View upcoming Skule™ Lunch & Learn events.
Looking for videos of our past Lunch & Learn presentations? Watch online at the U of T Engineering YouTube page.
2021
---
April 14, 2021 | 12:00 pm – 1:00 pm EST
---
March 10, 2021 | 12:00 pm – 1:30 pm EST
---
February 10, 2021 | 12:00 pm – 1:00 pm EST
---
January 13, 2021 | 12:00 pm – 1:00 pm EST
2020
---
December 2, 2020 | 12:00 pm – 1:00 pm EST
---
November 11, 2020 | 12:00 pm – 1:00 pm
---
October 14, 2020 | 12:00 pm – 1:00 pm
---
March 11, 2020 | 11:30 am – 1:00 pm
---
February 12, 2020 | 11:30 am – 1:00 pm
---
January 8, 2020 | 11:30 am – 1:00 pm
---
2019
December 4, 2019 | 11:30 am – 1:00 pm
---
November 13, 2019 | 11:30 am – 1:00 pm
---
October 9, 2019 | 11:30 am – 1:00 pm
---
May 8, 2019 | 11:30 am – 2:00 pm
---
April 10, 2019 | 11:30 am – 1:00 pm
---
March 13, 2019 | 11:30 am – 2:00 pm
---
February 13, 2019 | 11:30 am – 1:00 pm
---
January 9, 2019 | 11:30 am – 1:30 pm
---
2018
Why We Should be Building More Resilient Infrastructure, and How To Do It
Wednesday, December 5, 2018
---
Computer Simulations:From Designing Integrated Circuits to Understanding the Human Heart
Wednesday, November 14, 2018
---
The Truth About Blockchain
Wednesday, October 10, 2018
---
From Hero to Zero to Eh? – Canada and the Climate Change Challenge
Wednesday, May 9, 2018
Space Access Redefined with Mina Mitry
Wednesday, April 11, 2018
3T5, 5T0, 5T3 and 5T6 Engineering Student Awards Lunch
Wednesday, March 14, 2018
Great Lakes Guide: Connecting People with Water
Wednesday, February 14, 2018
Featuring Mark Mattson, President, Swim Drink Fish Canada
Revolutionizing Beauty Through Augmented Reality
Wednesday, January 10, 2018
Featuring Professor Parham Aarabi (ECE)
2017
Green Infrastructure
Wednesday, December 13, 2017
Featuring Professor Jennifer Drake (CivE)
Solar Fuels and the Future of Renewable Energy
Wednesday, November 8, 2017
Featuring Phil Deluna (MSE PhD Candidate)
Forensic Engineering at the University of Toronto
Wednesday, October 11, 2017
Featuring Professor Doug Perovic (MSE)
Canada's Invictus Games: Transforming Empathy into Empowerment
Wednesday, May 10, 2017
Featuring Michael Burns, CEO of Invictus Games Toronto 2017
Enabling Renewable Energy: Green Fuel for Clean Cars
Wednesday, April 12, 2017
Featuring Professor Aimy Bazylak (MIE)
3T5, 5T3 and 5T6 Engineering Student Awards Lunch
Wednesday, March 8, 2017
Featuring student award winners Malik Ismail (Year 4 EngSci), Kyle Bimm (Year 3 MechE) and Twesh Upadhyaya (Year 2 EngSci)
Passive Water Treatment Solutions for Surface Water Contamination
Wednesday, February 8, 2017
Featuring Professor Elodie Passeport (CivE, ChemE)
Metamaterials & Metasurfaces: From Microwaves to Optics
Wednesday, January 11, 2017
Featuring Professor George V. Eleftheriades (ECE)
2016
Entrepreneurship for Dummies
Wednesday, December 14, 2016
Featuring Mark Zwelling, President of The Vector Poll™
The Centre for Engineering Innovation & Entrepreneurship: Leadership in Engineering Education & Collaborative Activities
Wednesday, November 9, 2016
Featuring Professor Emeritus Ron Venter (MIE)
View description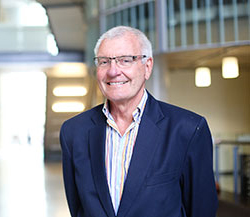 Join us for the next Skule™ Lunch & Learn about the planning and design of the Centre for Engineering Innovation & Entrepreneurship (CEIE). Professor Emeritus Ron Venter (MIE) will talk about the CEIE from the building's initial concept to its planned opening, now anticipated for late 2017.
Currently under construction, the CEIE will set a new standard for engineering education and research. When the CEIE opens in 2017, it will provide a new home for some of U of T Engineering's world-leading institutes, such as the Centre for Global Engineering and the Institute for Sustainable Energy. Its design/meet rooms and fabrication facilities will enable students, faculty and industry partners to collaborate across disciplines on complex global challenges and launch new companies to bring their innovations to market.
The CEIE will also house the Alumni Attractor Room where alumni can meet and interact with undergraduate and graduate students, faculty and industry partners on any number of activities. The building will provide locations on all floors for new and exciting collaborative interactions, including hoteling carrels for professional master's students and alumni.
About Ron Venter
A professor at University of Toronto from 1975 to 2006, Dr. Ron Venter (MIE) developed impressive research and teaching credentials and was appointed to various administrative leadership challenges, most notably as chair of Mechanical Engineering for 10 years, and thereafter as vice-dean of the Faculty and as vice-provost from 2000. He is a former holder of the Clarice Chalmers Chair of Engineering Design and was elected to serve as an academic member of Governing Council from 1993 to 2000.
Since his formal retirement from U of T in 2006, Venter has established his own company, Element One, and has worked with various universities to plan and develop new academic buildings over the past 10 years. He is presently working with Dean Cristina Amon to build the much anticipated Centre for Engineering Innovation & Entrepreneurship.
Drones, rockets, satellites and outreach: U of T's very own student-led aerospace institute
Wednesday, October 12, 2016
Featuring Jeremy Wang (Year 4 EngSci + PEY)
Executive Director & Senior Engineering Designer, University of Toronto Aerospace Team (UTAT)
View description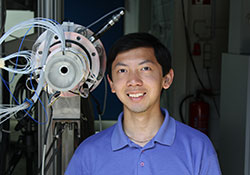 Join us for lunch on Wednesday, Oct. 12 to hear how the University of Toronto Aerospace Team (UTAT) is helping redefine Canadian aerospace education and innovation. Jeremy Wang (Year 4 EngSci + PEY), Executive Director and Senior Engineering Designer for UTAT, will share how the team's three drones, one rocket, one satellite, and comprehensive outreach programs are enabling the services and engineers of tomorrow.
What comes to mind when you think of aerospace? Jumbo jets? Military drones? The Space Shuttle? New and emerging fields are changing what it means to be an aerospace engineer. From automated flying robots that provide emergency medical service, to quadcopters that can snap beautiful photos while fighting indoor fires, to high-altitude research rockets for safely sampling volcanic ash or hurricane formations, to microgravity medical research that is finding new ways to treat illness on Earth — UTAT aims to be at the forefront of next-generation research and services. The beautiful thing about aerospace is that it's not just about aerospace — it's about bringing together and supporting the kinds of activities that make modern life possible.
About the University of Toronto Aerospace Team
The University of Toronto Aerospace Team (UTAT) was founded in 2004, and is one of the largest student design teams on campus with over 100 active undergraduate and graduate students from U of T Engineering and the Faculty of Arts & Science. The team's five divisions (Aerial Robotics, UAV, Rocketry, Space Systems and Outreach) have won more than 30 awards in the past five years.
About Jeremy Wang
Jeremy Wang (Year 4 EngSci + PEY) has been on the UTAT team for three years, having served previously as the team's director of outreach as well as rocket propulsion lead. Wang is a former rocket propulsion engineering intern at the German space agency, a research advisor to the Department of National Defence, and is currently on PEY as the director of R&D at The Sky Guys Ltd., leading a new state-of-the-art drone program in Canada.
Wednesday, May 11, 2016
Neuroplasticity: Overcoming Paralysis Using Electrical Stimulation
Featuring Professor Milos R. Popovic, (MechE PhD 9T6)
University of Toronto Institute of Biomaterials & Biomedical Engineering
View description
Learn about the ground-breaking technology behind MyndMove™, a non-invasive device that restores an astonishing degree of mobility and dexterity in individuals who have suffered severe strokes or spinal cord injuries. Using electrical stimulation to boost neuroplasticity – the brain's ability to form new connections in order to compensate for injury or changes in one's environment – this new therapy promises greater independence to thousands affected by paralysis.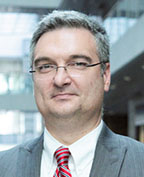 About Professor Milos R. Popovic
Dr. Popovic is a scientist at Toronto Rehab and Associate Professor in the Institute of Biomaterials and Biomedical Engineering at the University of Toronto. His research interests are in developing neuroprostheses for stroke and spinal cord injury patients, brain-machine interfaces, assistive technology and neurorehabilitation. He received his PhD in mechanical engineering from the University of Toronto, and holds a diploma in electrical engineering from the University of Belgrade.
Wednesday, April 13, 2016
Graphene: The supermaterial that could launch a revolution
Featuring Professor Tobin Filleter (MIE)

Wednesday, March 9, 2016
3T5, 5T3 and 5T6 Engineering Student Awards Lunch

Read a summary of the awards ceremony.
Wednesday, February 10, 2016

U of T Engineering's Concrete Canoe
Featuring James Yip-Albin (Year 3 MSE), Project Manager, U of T Concrete Canoe Team

View description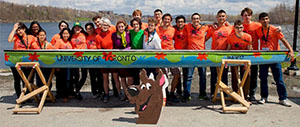 The U of T Concrete Canoe Team is a multidisciplinary design team completely managed by students. Turning concrete on its head, the group is pit against other universities in an annual national competition to make the unfloatable float. Together, the team must design, build and race a concrete canoe that is less dense than water and structurally sound enough to support four paddlers. Join us for lunch and a discussion of the team's many design challenges and creative solutions.
James Yip-Albin (Year 3 MSE)
James Yip-Albin has been involved in the U of T Concrete Canoe Team for three years, last year as the concrete design lead and this year as a project manager. In 2015, the team achieved the lowest hours and expenses to points ratio of any team at the competition, coming in first place in Ontario and fourth place nationally.
Wednesday January 13, 2016
Advancing Engineering Education with Lessons from the Track
Featuring Sasha Gollish (CivE MEng 1T0, EngEd PhD Candidate)
Pan Am Games Bronze Medalist
View description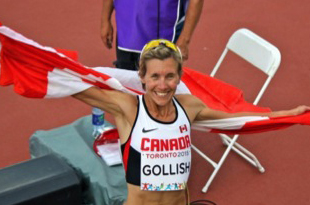 No instruction is cognitive or informational in nature only. Indeed, much like athletic training, learning relies heavily on motivation, perseverance and engagement. Join us for lunch on January 13 as U of T's own Sasha Gollish explores how coaching principles can transform the face of engineering education and prepare students to take on a marathon career of complex challenges. From performance planning to deliberate practice to coaching leadership, learn how best practices from the track and field can take us far in the classroom, lab and boardroom.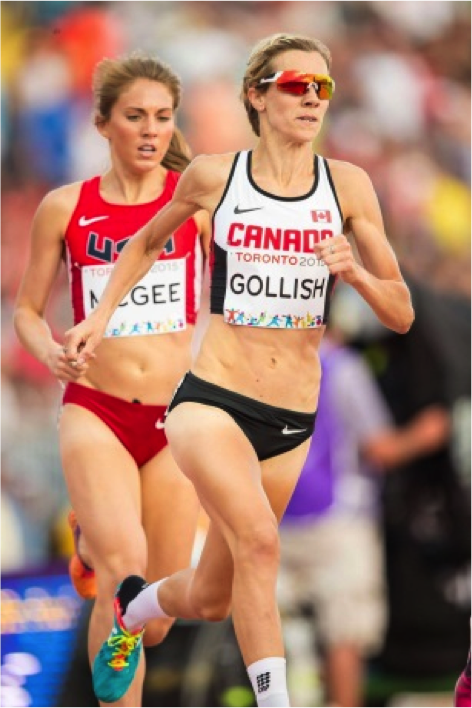 About Sasha Gollish
Last January, 33-year-old Sasha Gollish took an extended break from her consultancy work and began her doctoral studies in engineering at the University of Toronto with two related goals: to figure out a way to improve the teaching of math in engineering schools, and to turn herself into a world-class runner. She hasn't disappointed!
Sasha has a long list of accolades to her name. A civil engineer with a BA in economics, Sasha has ten years' professional experience specializing in road safety. She is a 2015 Pan Am Games Bronze Medalist (despite losing a shoe on the track!) and Canadian Championships Silver Medalist. Along with running, Sasha is an accomplished cyclist, duathlon competitor, skier and Ultimate Frisbee participant. As one of a handful of women to earn her Advanced Coaching Diploma, she also mentors and coaches numerous athletes in running and skiing.
2015
Wednesday, December 9, 2015

The Role of Food Engineering in International Development
Featuring Professor Levente Diosady (Chem 6T6, MASc 6T8, PhD 7T1)
View description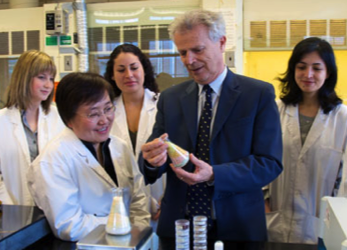 Today's engineers are assuming an increasingly prominent role in addressing global challenges.  Food engineering is changing the landscape of international development as we seek to tackle the complexities of global project management while integrating social, environmental, political and economic factors. From disease prevention to work capacity, child development to maternal care and more – food security and nutrition have a profound impact on the wellbeing of individuals and their larger societies. Learn how innovative solutions in food engineering are helping to meet the demands of a growing and complex world.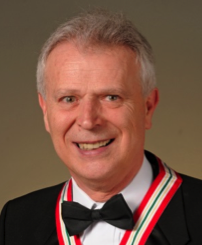 About Professor Levente Diosady
Professor Diosady joined the Chemical Engineering Department at the University of Toronto in 1979, where he established the first food engineering program in Canada. His research interests include oilseed processing, membrane processes, extrusion, advanced separation processes and micronutrient fortification of food. He is the author of over 120 publications in refereed journals and holds 17 patents. He is a fellow of several Canadian and international engineering and chemistry institutes, and the recipient of numerous prestigious awards including the Canada Award for Business Excellence, the Professional Engineers of Ontario Engineering Medal, the Queen's Diamond Jubilee Medal and the Order of Ontario – the province's highest civilian honour.
November 11, 2015

The Early Airfields of Toronto: de Lesseps to de Havilland and beyond
Featuring Dr. Robert Galway, BA, MD FRCS©
Orthopaedic surgeon, geologist, pilot and author
View description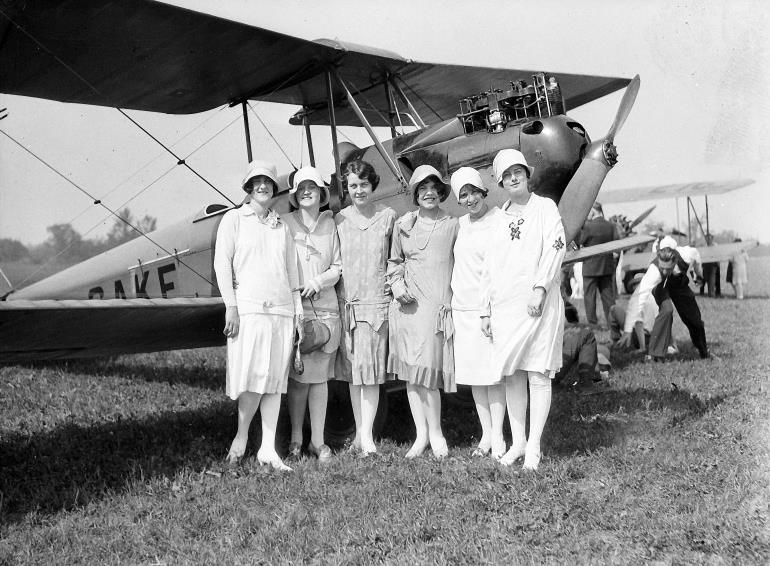 Join us for a fitting Remembrance Day tribute as Dr. Robert Galway takes us on a journey of aviation history. Through a wealth of historical insights and photographs, we'll touch down at each of Toronto's vintage airfields to gain a bird's-eye view of how aviation has helped to shape the fabric of our city and nation.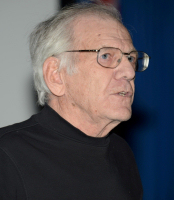 About Dr. Robert Galway, BA, MD FRCS©
Robert is a graduate of Victoria College, University of Toronto (1958) where he had the good fortune of taking courses in geological sciences while obtaining a degree in political science and economics. After ten years working during summer vacation as a geophysical operator and in geological exploration in Northern Ontario and Labrador, he completed his M.D. at the University of Toronto in 1963. He obtained his fellowship in orthopaedic surgery in 1970 and practiced in the west of Toronto for over thirty years. His longstanding interest in aviation led Robert to earn his pilot's license with IFR and Float ratings and to write numerous books and articles on the history of Canadian aviation.
October 14, 2015

Large-diameter Pipes in the Urban and Political Jungle
Featuring Anthony Parente, P.Eng. – Region of Peel, Director of Wastewater & Scott Durdle, B.Eng.Mgt., PMP, MBA – Region of Peel, Hanlan Water Project Ambassador/Assistant Project Manager
View description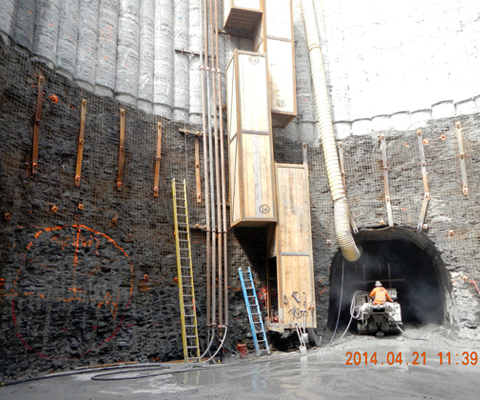 As our population grows, water infrastructures need to be expanded to keep pace. Engineers seeking to solve this complex problem face a myriad of technical, political and public relations challenges. Join us for lunch on October 14 to learn how two Peel Region teams are navigating the urban and political jungle to undertake ambitious large-diameter pipe initiatives – the Hanlan Water Project and the West Trunk Sewer.
How do these two projects compare, both technically and from the perception of residents, businesses and politicians? How do you decide where to put large-diameter pipes in a busy city? What lessons have been learned? What best practices have been established? And how do you garner community acceptance for large-scale projects a diverse urban and political jungle?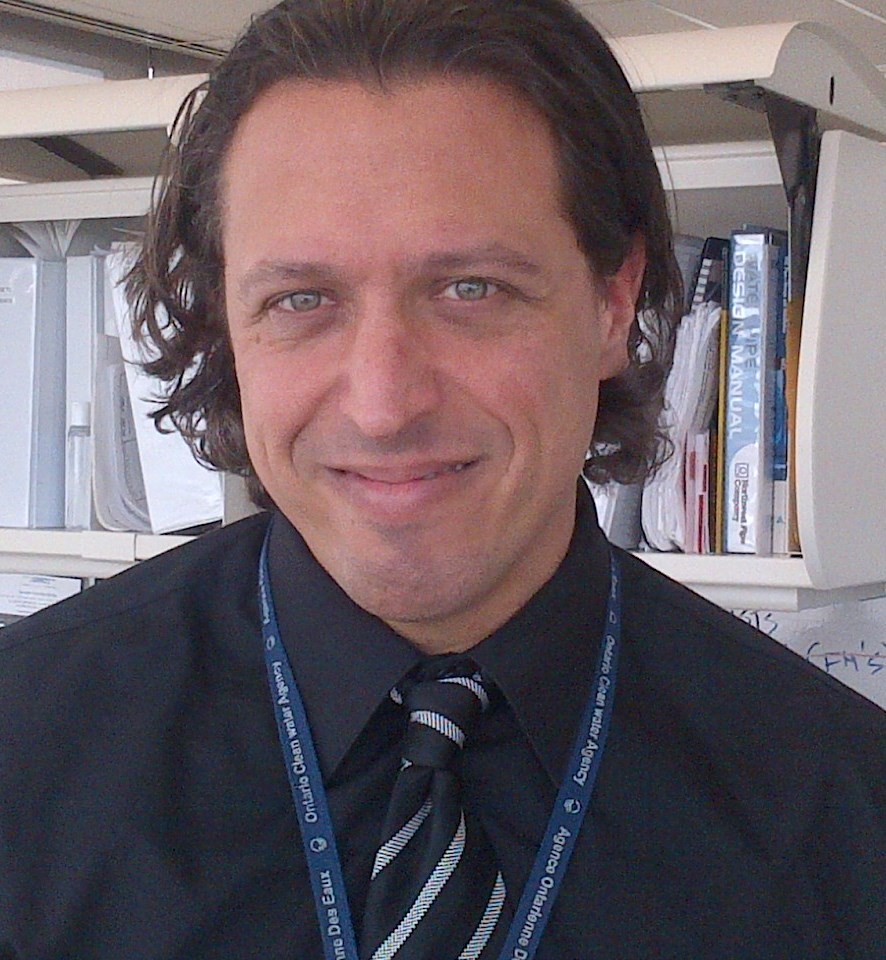 About Anthony Parente
Anthony is responsible for the operation of two major wastewater treatment facilities, 36 sewage pumping stations and over 3,500 kilometres of sanitary sewers, along with the capital projects necessary for Peel's rapid expansion.

About Scott Durdle
Scott liaises between the Region of Peel, the consultant, contractors and members of the public. As well as being the public "face" of the Hanlan Water Project—ensuring all residents', businesses' and councillors' concerns are responded to—Scott assists the Project Manager with the day-to-day administration of the largest linear infrastructure project in the Region of Peel to date.

May 13, 2015
Sky Garden: The story of Toronto's most productive green roof
Featuring Colin Anderson, Communications and Student Programs Coordinator, Department of Civil Engineering
View description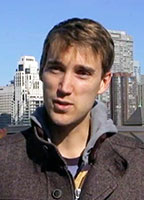 Colin Anderson will present the story of the Sky Garden, a student-led project that is reclaiming flat roof space in downtown Toronto. The interdisciplinary project team tapped the skills of University of Toronto students from engineering, life science and the humanities to develop a unique, low-weight, semi-hydroponic system that allows the retrofit of buildings never designed to host productive green roof systems. Sky Garden is Toronto's most productive green roof, growing over 200 kg of fresh, local, organic produce each year that goes directly to the University of Toronto Food Bank and other neighbourhood community organizations.
The project, now in its sixth year, employs at least two students year-round and trains a host of volunteers from across the University and wider community. Participants learn to maintain urban gardens and also contribute to a suite of educational workshops on topics like container gardening, beekeeping, seed saving, food security and composting.
About Colin Anderson
Colin Anderson is an Ontario Certified Teacher with 9 years of experience facilitating student-led community initiatives for organizations such as the Lakehead District School Board, Lakehead University, the District School Board of Niagara, the Toronto District School Board, and the University of Toronto.
Colin developed his passion for sustainability and the urban environment in the Outdoor Environmental and Experiential Education program at the Kingfisher Outdoor Education Centre in Thunder Bay, Ont., and as chair of the Government of Ontario's Superior-Northwest EcoAction Teams panel.
His interests lie at the intersection of sustainability, food security, community development, public health and poverty reduction through education.
He currently works as the communications and student programs coordinator in the Department of Civil Engineering at the University of Toronto and is the manager of the Sky Garden project.

April 8, 2015
Health care engineering: Models to support health care decision making
Featuring Professor Michael Carter (MIE)
View description
Health care is the number one industry in North America; bigger than automotive, telecommunications or steel. The US spends far more than any other country (as a percent of GDP). Health care systems all over the world are in the midst of a serious financial crisis, and the situation will likely get worse in the next decade. Demand is going up as the population ages, and costs are increasing as the drugs and technologies continue to get more complex and expensive.
Industrial engineers are helping the health care industry improve quality, reduce costs, improve effectiveness and increase efficiency. Many of the concepts that have been used to manage supply chains in other industries are slowly finding their way into health care.
In this talk, Professor Carter will describe a few examples including strategic issues (health human resource planning), tactical questions (wait list management) and operational problems (outpatient clinic scheduling).
About Michael Carter
Michael Carter is a professor in the Department of Mechanical & Industrial Engineering at the University of Toronto. He received his doctorate in mathematics from the University of Waterloo in 1980. Since 1989, his research focus has been in the area of health care resource modelling with a variety of projects in hospitals, home care, rehab, long term care, medical labs and mental health institutions.
He was the winner of the Annual Practice Prize from the Canadian Operational Research Society (CORS) four times (1988, 1992, 1996 and 2009). In 2000, he received the CORS Award of Merit for lifetime contributions to Canadian Operational Research. He also received an "Excellence in Teaching" Award from the University of Toronto Student Administrative Council.
He is on the editorial board for the journals Health Care Management Science and Operations Research for Healthcare. He is a member of the Nursing Effectiveness, Utilization and Outcomes Research Unit and a mentor in the Health Care, Technology and Place program at the University of Toronto. He is on the Advisory Board for the Regenstreif Centre for Healthcare Engineering at Purdue University and an adjunct scientist with the Institute for Clinical Evaluative Sciences in Toronto (www.ices.on.ca). Professor Carter is a Fellow of the Canadian Academy of Engineering and a Fellow of INFORMS.

March 11, 2015
3T5, 5T3 and 5T6 Engineering Student Awards Lunch
Presenting awards to Marko Damnjanovic (IndE 1T6), Alexandra Davidson (EngSci 1T7) and Alice Ye (EngSci 1T5 + PEY)
Read a summary of the awards ceremony.
View description

Join us for lunch to celebrate three exceptional U of T Engineering students who are receiving awards from the classes of 3T5, 5T3 and 5T6.
This is a great opportunity to catch up with your classmates and to encourage and recognize the great work being done by the latest generation of Skule™ students.
We hope to see you there!

February 11, 2015
An "i" on the street: Intelligent traffic lights that not only self-learn but also teach us!
Featuring Dr. Samah El-Tantawy (CivE)
View description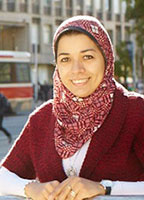 Developed at the University of Toronto Intelligent Transportation Systems Centre, MARLIN is an artificial intelligence-based traffic control system that, during research testing, has proved to dramatically improve traffic congestion at intersections while reducing municipal infrastructure costs.
MARLIN marries machine learning, traffic cameras and embedded computers to enable traffic lights to observe vehicular delay, understand what it means and adapt signal timing on a second by second basis to reduce motorists delay by an average of 40 per cent, and significantly reduce the negative environmental externalities of congestion. The self-learning traffic light control "agents" capture the mapping between the observed state of an intersection at any moment and the best control action to take. Moreover, neighbouring agents learn to team up, using game theory, to collaboratively coordinate their decisions to further minimize delay across an area. As the agents learn their environment prior to deployment, they teach us which intersections will benefit the most, and which groups of intersections need to communicate. This information helps municipalities prioritize investment in advanced traffic lights. Once deployed, the MARLIN agents never stop learning and hence are always up to date.
About Samah El-Tantawy
Dr. Samah El-Tantawy has been a postdoctoral fellow at the Intelligent Transportation Systems (ITS) Lab and Testbed, University of Toronto since 2012. She is also a co-founder and a director of Pragmatek Transport Innovation (PTI) Inc., a Uof T startup in the adaptive traffic signal control industry.
Dr. El-Tantawy has a bachelor's degree in electrical and communication engineering and a master's degree in engineering mathematics, both from Cairo University and was awarded the PhD Connaught Scholarship in the field of ITS from the University of Toronto. During her PhD research, Samah developed a coordinated traffic signal control system using game theory concepts and multi-agent reinforcement learning approaches (MARLIN) that has been filed as a US provincial and a PCT international patents. Since she finished her PhD in 2012, Samah is currently working at UofT in partnership with PEEK Traffic Inc. to productize and commercialize MARLIN in the traffic signal control market. Samah won two awards for her PhD dissertation:
IEEE-Intelligent Transportation Systems Society (ITSS) Best PhD Dissertation Award (First Place) and Institute of Operations Research and Management Science (INFORMS) George B. Dantzig Dissertation Award (Second Place). Samah and Prof. Baher Abdulhai (co-inventor of MARLIN) won the University of Toronto "Inventors of the Year Award" in 2014. Samah's developed technology, MARLIN-ATSC, has won the MaRS Innovation Proof of Principle (PoP) funding for 2012/2013 and Connaught Innovation funding for 2013/2014 to conduct system integration for MARLIN into a real controller and field implementation system requirements. Throughout her PhD, she won four industrial scholarships: ITS Canada, Transportation Association of Canada (TAC), Canadian Transportation Research Forum (CTRF), and Canadian Institute of Transportation Engineers (CITE), and three provincial scholarships (two Ontario Graduate Scholarships (OGS) and OGS in Science and Technology (OGSST).


January 14, 2015
The music and health connection: Illustrating a research model
Featuring Professor Lee Bartel
View description
Join us this month as Professor Lee Bartel discusses the new research direction in music and health at the University of Toronto.
Professor Bartel will present examples of studies that indicate the potential for research in music and health connections including in Alzheimer's, fibromyalgia, major depression, cochlear implants, cardio applications and disorders of musicians, to name a few.
About Lee Bartel
Lee Bartel is the associate dean of research, a professor of music education and music and health, and the founding and acting director of the Music and Health Research Collaboratory (MaHRC) at the University of Toronto.
With extensive early experience as a music teacher at all levels and as a performing choral conductor, singer, violinist and guitarist, Bartel has special interest in conditions of learning, pedagogic culture, social psychology and music in human development. He has focused strongly on music for children, developing 60 albums with Fisher-Price. In music education, his research has included cognition and perception, social psychology, and curriculum, and in general education his research ranges from international education to issues of evaluation, professional development, homework, and 21st-century learning. He was editor of the Canadian Journal of Research in Music Education, editor of the CME Journal, and senior editor of the CMEA Research to Practice book series.
In music and health, Bartel has a broad interest ranging through music therapy, music medicine, music neuroscience, health in culture, musician's health, music performance science and music in human development. He has a special interest in applications of music in health conditions of aging and rehabilitation and is well known for his research and design of music for brain effects with 24 albums on solitudes and sonic aid.
He currently has research studies underway in music enjoyment ability retraining (Music-EAR) approaches for cochlear implant recipients at Sunnybrook Health Sciences; rhythmic sensory stimulation (RSS) for cardio rehab at Toronto Rehab; RSS and fibromyalgia at Mount Sinai Hospital; RSS and Alzheimers at Baycrest; RSS and major depressive disorder with the CAN-BIND project, and basic RSS neuroscience at Baycrest.
www.leebartel.com

2014
View 2014 sessions

December 10, 2014
Smartphone security: Challenges and opportunities
Featuring Professor David Lie (ECE)
View description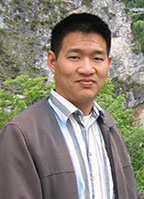 At this month's Skule™ Lunch & Learn, Professor Lie will talk about some the issues that the Computer Security Lab at the University of Toronto is exploring in terms of smartphone security. He will look at how the lab is addressing the many security challenges raised by increased smartphone use, such as threats to user privacy, attacks against vulnerable applications and smartphone malware. He will also discuss how the lab is using smartphones to improve security in other aspects for users, such as password recovery and authentication in services like online banking and healthcare.
About David Lie
David Lie received his BSc from the University of Toronto in 1998, and his MASc and PhD from Stanford University in 2001 and 2004 respectively. He is currently an associate professor in The Edward S. Rogers Sr. Department of Electrical & Computer Engineering at the University of Toronto and the Canada Research Chair in Secure and Reliable Computer Systems. While at Stanford, David founded and led the XOM (eXecute Only Memory) Processor Project, which supports the execution of tamper and copy-resistant software. He was the recipient of a best paper award at SOSP for this work. David is also a recipient of the MRI Early Researcher Award. More recently, he and his students have developed the Pscout Andriod Permission mapping tool, whose datasets have been downloaded over 10,000 times and used in dozens of subsequent papers.
David has served on various program committees, including OSDI, ASPLOS, Usenix Security and IEEE Security & Privacy. Currently, his interests are focused on securing mobile platforms, cloud computing security and increasing the reliability of software.


November 12, 2014
Childhood pneumonia: Why are two million children dying every year from a treatable illness, and what can engineers do about it?
Featuring Beverley Bradley (ChemE PhD)
View description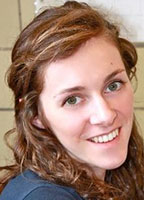 Most health-care facilities in low-income countries do not have a reliable supply of medical oxygen, an essential medicine for treating childhood pneumonia and many other serious illnesses. Challenges faced in these settings include cost, lack of a reliable supply chain, poor transportation infrastructure, and unreliable electricity.
In this Lunch & Learn talk, Beverly will paint a picture of the oxygen challenges faced by under-resourced health-care facilities through her experiences working in The Gambia, West Africa. She will also discuss how she is using techniques grounded in the field of operations research (e.g. computer simulation, optimization) to analyze this urgent supply-and-demand problem, and propose new operational and technological solutions to improve oxygen supplies in settings with limited resources.


October 8, 2014
Newfoundland, blue whales and me: How to flense a whale in five easy steps!
Featuring Mark Engstrom, Royal Ontario Museum
View description

In Spring 2014, nine blue whales, the largest animal that has ever lived on Earth, were trapped in ice off the west coast of Newfoundland and died.
These individuals comprised 2-4 per cent of the total known Northwest Atlantic population of this iconic, endangered species. Two of the whales subsequently washed ashore in communities within Gros Morne National Park, and overnight became international news.
Faced with the difficult task of removing a now famous, rotting pair of 26-metre-long, 100-ton whales from local beaches, the Department of Fisheries and Oceans turned to the Royal Ontario Museum. The ROM's Mark Engstrom quickly assembled a team of 10 people to recover the skeleton and tissue samples from the whales, in an effort to salvage some good from this tragic loss. This is Mark's story of how he became involved, what the team did, and the museum's future plans to study and display these whales.
About Mark Engstrom
Dr. Mark Engstrom is Deputy Director for Collections and Research at the ROM, Senior Curator of Mammals, and is also cross-appointed as Associate Professor in Ecology and Evolutionary Biology at the University of Toronto.
Mark obtained his Ph.D. in systematic biology from Texas A&M University in 1984 and taught in the Department of Biology at Angelo State University, Texas until 1988 when he joined the ROM.
Perhaps surprisingly, Mark's research has focused mainly on the evolutionary biology and systematics of small mammals, in particular rodents and bats, on which he has published over 100 peer-reviewed articles. Nonetheless, over the past 10 years, Mark has also been assembling a collection of large whales, in the hope of displaying them at the ROM, to illustrate their unique biology, highlight their fascinating evolutionary history and as magnificent examples of the importance of marine conservation in Canadian waters.
May 14, 2014
Blue Sky Solar Racing: B-7 and 2013 World Solar Challenge with Tiffany Hu (MechE 1T4) and the Blue Sky Solar Racing Team
Read a summary of the event.
April 9, 2014
Gemini House: The Little House with Huge Green Potential with Professor Kim Pressnail (CivE)

March 12, 2014
Student Awards Presentations
3T5 Second Mile Award, 5T3 Engineering Award, and 5T6 Award of Merit
Join us for lunch on Wednesday, March 12 to celebrate three exceptional U of T Engineering students who are receiving awards from the classes of 3T5, 5T3 and 5T6. Congratulations to Thomas Medal, Stephanie Gaglione and Hanna Janossy!

February 12, 2014
Engineering Pedagogy at U of T 
with Professor Susan McCahan (MIE), Vice-Dean, Undergraduate
View description
Learn about initiatives underway to challenge educational norms and move U of T Engineering's teaching practice forward. Professor Susan McCahan (MIE) will share the practical insights she had gained as Vice-Dean, Undergraduate and as an engineering education researcher.
Engineering educators have long recognized the importance of encouraging students to work together to solve problems, learn from each other and participate in team design projects and clubs. Research confirms the value of this type of collaborative teaching and learning. However, traditional lecturing is still pervasive and collaborative learning is not being adopted as widely as it should be. Find out what U of T is doing to change that.
Professor McCahan is a Fellow of the American Association for the Advancement of Science in recognition of her contributions to engineering education and is the recipient of several major awards related to teaching and teaching leadership, including the 3M National Teaching Fellowship and the Engineers Canada Medal of Distinction in Education.

January 8, 2014
On the Front Lines of Humanitarianism:
The Profound Insights Gained from Being Kidnapped
with Steve Dennis (CivE 9T9)

View description
On June 29, 2012, aid worker Steve Dennis and three colleagues were kidnapped in a brazen attack at the Dadaab refugee camps in Kenya and marched to Somalia before being rescued three days later. After 10 years of working closely with and for populations in dire need, Steve now had a personal understanding of what it meant to be vulnerable and dependent on other people's assistance. Steve will recount his abduction with the focus on three profound insights he gained.
The Dadaab refugee camps became the largest in the world and were home to more than 463,000 people after the East African famine in 2011. They symbolize one of the most important humanitarian challenges of our days and illustrate the tension between the importance to assist the millions of people in dire need and the insecurity of aid workers in the field.
Since 2002, Steve has been a humanitarian aid worker with Médecins Sans Frontières (Doctors without Borders) in Sri Lanka, South Sudan, Somalia, Ivory Coast, Chad and Kenya, and with the Norwegian Refugee Council (NRC) in Kenya. Besides his U of T Civil Engineering degree, he holds a master's degree in international relations and currently lives in Nairobi, Kenya.
2013
View 2013 sessions

December 11, 2013
The Future of Cardiac Imaging

with Dr. Brian Courtney, Sunnybrook Health Sciences Centre and Colibri Technologies Inc.
Learn about innovations that are helping to better diagnose and treat heart conditions, and about the challenges in founding and nurturing a medical device company in Canada.
Our featured guest speaker is cardiologist Dr. Brian Courtney of Sunnybrook Health Sciences Centre, who founded Colibri Technologies Inc. to bring his idea to market. The device he developed can see inside the heart in 3D, eclipsing today's catheter-based imaging technology and offering the potential to make cardiac procedures safer, faster, cheaper and more effective.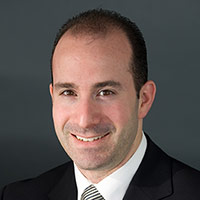 November 13, 2013
Countdown to the Games
with Jason Fellen, Sr. Project Director, TORONTO 2015 Pan Am/Parapan Am Games
An in-depth look at the capital projects being planned for the Pan Am Games that will leave a legacy for our communities long after the closing ceremony.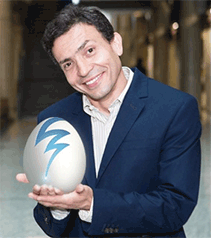 October 9, 2013
Unbridled Creativity: Bringing Student Ideas to Life at The Hatchery
with Professor Joseph Orozco, Executive Director, The Entrepreneurship Hatchery
Now in its second year, The Entrepreneurship Hatchery at U of T provides undergraduates with tools and resources to turn their ideas into commercial products and services. Orozco discussed some of the program's successes what it takes to develop a strong business model and launch a start-up today.
April 2013: Prof. Steven J. Thorpe
Small-scale Innovations with Huge Green Potential
March 2013: Awards Presentations
5T3 Engineering Award and 3T5 Second Mile Award
February 2013: Prof. Timothy C. Y. Chan
Optimizing Efficiency, from the Cancer Clinic to the Hockey Arena
January 2013: Lloyd A. McCoomb
Lessons from a Mega Project: Practical Insights from the Airport Overhaul

2012
View 2012 sessions
March: 
Awards Presentations
5T3 Engineering Award and 3T5 Second Mile Award
April: John Paul Morgan
Morgan Solar
May: Paul Grootendorst
Pharmaceutical Economics
October: Prof. Brenda McCabe
Urban Infrastructure Management
November: Todd Reichert (EngSci 0T5, UTIAS PhD 1T1) and Cameron Robertson (EngSci 0T8, UTIAS MASc 0T9)
The Human-Powered Ornithopter and Helicopter
December: Prof. Emer. Ken Weber
The War of 1812: Why Canada is Not a U.S. State

2011
View 2011 sessions
January: 
Prof. Will Cluett
February: Prof. David Zingg
Optimizing Aircraft Design
March: Awards Presentations
5T3 Engineering Award and 3T5 Second Mile Award
April: Prof. Richard Soberman
TTC and GTAA Transportation Issues
May: Elaine MacDonald
Ecojustice – Areas of Activity and Achievements
October: Prof. Doug Reeve
The New iLead Program
November: Jay Godsall
Solar Ship (Special Guests: WWII Air Force Vets)
December: Lloyd Alter
Green Architectural Movement

2010
View 2010 sessions
January:
 Prof. John Percy
The History of Astronomy
February: Prof. Rob Macgregor
"DNA as Stuff"
March: Awards Presentations
5T3 Engineering Award and 3T5 Second Mile Award
April: Volunteerism
May: Randy Barber
Winston Churchill
October: Steve Otto
Old Fort York
November: Prof. Emer. Peter H. Russell
Two Cheers for Minority Government
December: Dr. Joanne Oxley
Rotman School – International Economic Differences; Trade

2009
View 2009 sessions
January:
Michael Pullen
WASTE Management Canada
March: Awards Presentations
5T3 Engineering Award and 3T5 Second Mile Award
May: Prof. Shana Kelley
Pharmacy – Medical Application of Nanotechnology
October: Glenn French
Workplace Violence
November: Lt. Colonel Colin Keever
RCAF Experiences in Mogadishu & Afghanistan
December: Prof. John Peever
The Complexities of Sleep

2008
View 2008 sessions
January:
Prof. Grant Allen
Biological Waste Treatment
February: Prof. Doug Reeve
Proposed Development of ILead Course
March: Awards Presentations
5T3 Engineering Award and 3T5 Second Mile Award
April: Dr. Mark Engstrom
ROM Renaissance – The Crystal and Other Changes
May: Prof. Molly Shoichet
Tissue Engineering and Generation
October: Dr. Marvin Chen
Organ Transplant Recipients and the Need for Donors
November: Allan Carswell
Update on Optech – Bound for Mars

2007
View 2007 sessions
January:
Dr. Ray Prime
Forensics in Crime and Other Applications
March: Awards Presentations
5T3 Engineering Award and 3T5 Second Mile Award
April: Rocky Simmons
Eco-Tec
May: Daniel Ondrack
China as an Economic Power
October: Allan Carswell
Optech's Project for Mars Probe
November: Paul Gray, Ontario Ministry Natural Environment
Climate Change
December: Dr. Nicole Anderson, Baycrest
Memory and Aging

2006
View 2006 sessions
January:
Jeff Jeffery
Halifax Bomber Recovery and Restoration
February: Euclid Herie
Past President, CNIB
March: Awards Presentations
5T3 Engineering Award and 3T5 Second Mile Award
April: Prof. Heather MacLean
Alternative Fuels
May: Albert Wallace
Stalag Luft 3
October: Hans Schade
Inco Sale Imminent; Mozart Anniversary in Salzberg
November: Prof. Michael Carter
Who Let Engineers into Hospitals?
December: Prof. Chris Kennedy
Student Project on Docklands Design

2005
View 2005 sessions
January:
Tony Tam, Graduate Student
February: Dr. Daniel Ondrack (unable to speak; replaced by an associate)
China's Rapid Growth
March: Awards Presentations
5T3 Engineering Award and 3T5 Second Mile Award
April: Allan Carswell
Optech 2007-8 Mars Probe
May: Prof. Elizabeth Edwards
Remediation of Groundwater with Bacteria
October: Mark Chignell
Using Computers to Limit Medical Error
November: Ed Matthews
Global Warming
December: Adam Kaufman
Engineers without Borders

2004
View 2004 sessions
January:
Prof. David Martell
Forest Fire and Resource Management
February: Prof. Steven Scott
Mars and Deep Sea Exploration
March: Award presentation
3T5 Second Mile Award
April: Prof. Levente Diosady
Food Engineering
May: Prof. Alfred Dolan
Risk Management for Medical Devices
June: Hank Edamura
New Terminal 1 – Pearson International Airport
October: Prof. David Bagley
Recovery of Methane Gas from Sewage Waters
November: Prof. Michael Sefton
An Unending Supply of Organs
December: Prof. Nick Eyles
When the Earth Rumbles: Earthquakes in Ontario

2003
View 2003 sessions
January:
Prof. Doug Perovic
The Future of Nanotechnology
February: Prof. Steven Thorpe
Hydrogen as a Fuel
March: Award presentation
3T5 Second Mile Award
April: Barbara Myrvold, Toronto Public Library
Historicity
May: Ross Raymond
Muskoka Lakes Navigation Co.
June: Murray Willer
The History of Communications
October: Robert Garrison
Phoenix Rising: The U of T Southern Observatory
November: Neil Irwin
Is Gridlock Inevitable?
December: Dave Fenwick
Genealogy: Researching your Family History

2002
View 2002 sessions
October:
Prof. Brenda McCabe
Construction of the Bahen Centre
November: Prof. Joe Paradi
Measuring Efficiency in Service Industries
December: Paul Bedford, Chief Planner, Toronto
Toronto's New Official Plan